For the past five years Physiokinetic has dealt with any work related musculoskeletal injuries Allied Bakeries have referred to them in a timely professional manner, reducing sickness absence, advising on restrictions to duties and graded return to work programs helping to maintain our employee in meaningful work and facilitating a timely return to work without compromising individuals' health. We look forward to continuing this long standing relationship with them.
JO, OCCUPATIONAL HEALTH ADVISOR
I just wanted to say a massive thank you to you for the excellent service, quality and professionalism you have shown. I came to you with a knee and leg problem and had to stop many activities including badminton, gym and Bollywood dancing. Since my last appointment, everything has fallen in to place! I managed to do a yoga sessionand my leg feels much better. I didn't think this problem would ever get sorted but I can now "see light at the end of the tunnel". I would always recommend you and your team. You have done and are doing a grand job! Well done and thank you!
I first came to you with very little faith that anything could be done to reduce the physical pain I've had for a year and a half. Immediately after the first session, I felt so positive. Initially, I turned to the medical professionals for help and was told that my condition could only worsen. I'd like to than you for making such a big difference and I hope Physiokinetic continue to go from strength to strength.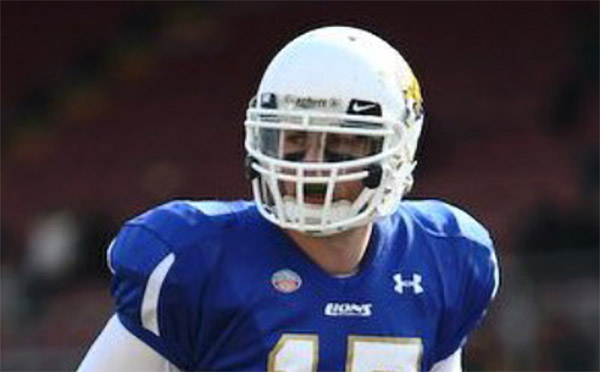 After sustaining a knee injury during summer 2011, I was quickly diagnosed by the team at Physiokinetic as having torn my ACL which would require surgery to reconstruct, and with their help I was rapidly referred to a knee specialist. As quarterback for both the University of Birmingham Lions and the Great Britain Lions American Football programmes and a University of Birmingham Sports Scholar the injury was a huge blow to my lifestyle and athletic career. The team at Physiokinetic worked together with my Strength and Conditioning coaches at the University to produce a pre-operation programme, giving me the best possible start to my post-operation recovery.  I began my rehabilitation with Physiokinetic a week after my procedure and from then on I saw Mike and Pete several times a week. They motivated me through my recovery by helping me set goals and encouraging me to push through the difficult process of beginning to walk and run again. In the mid to late stages of my recovery Mike and Pete communicated brilliantly with my Strength and Conditioning coaches at the University, ensuring that I began sprinting and doing football-specific exercises at the right time. Thanks to Physiokinetic I am now fully fit and ready to compete for Great Britain and am stronger than ever!
TRISTAN VARNEY, 2012 – QUARTERBACK FOR UNIVERSITY OF BIRMINGHAM AND GREAT BRITAIN
I have worked with Mike at Physiokinetic over a number of years during which he has he has treated my athletes who range from 12 to 17 years of age. His work on assessing and advising on reducing the risks of injury has been an important factor in the achievements of the athletes as they grow and develop. He is very much part of our team and always ensures that I, as their coach, are fully appraised of any problems in order to take account of them during training and can ensure his advice on strength and conditioning work is included in their programme. I would highly recommend his work and know he has played a major role in my athletes succeeding in championships and major meetings.
CATH MUTH, BIRCHFIELD HARRIERS, ENDURANCE COACH
I thought I would pass on some good news! I came to see you before the London marathon in a high state of anxiety as I had sprained my ankle at a critical stage in my training. I just wanted to let you know that I took your advice, took two weeks off running, did all the exercises you recommended and somehow managed to get my fitness back in the few remaining weeks. The result was that I made it to the start and to the finish in 5 hrs 25 minutes. Thanks again for all your help and advice.
LOUISE, MARATHON RUNNER
I came to visit you a couple of weeks ago with a knee problem. As you may remember, I was quite concerned about how it would hold up for the marathon but since seeing you, I have barely had any problems with my knee. Even better news is that I crossed the line in 2.44.54, 6 seconds under my target time. Thank you for your help – it really has made a difference!
ED, MARATHON RUNNER
I am really pleased to report that the marathon went brilliantly! Not a peep out of the knee and am very pleased with the finishing time of 4 hrs 42 minutes (when I say pleased, I am pretty much bouncing off the walls!!!). Once again, thanks for all your help getting me to the start line!
NIKKI, MARATHON RUNNER
I joined the 'Super spines' classes because I have had years of back problems exacerbated by my job where I spent 6 hours a day on my feet or leaning across a silkscreen table printing. I also joined the class after having had 2 accidents in 2 years where I had separately fractured the tibial spur of my left leg and the radius head of my left arm. These accidents had completely knocked my confidence so I have to admit that joining the classes was done in absolute desperation, I had no idea what to expect. Taster pilates classes had made my back problem worse because I attempted to keep up with the tutors expectations and pushed myself far too hard. I had no idea which muscles I should be using or at times which ones the tutor was referring to. 
Having the initial assessment before starting the class was reassuring, I felt that Toni running the sessions, had an initial understanding of my back problem and that I could place my trust in her not to put me in a vulnerable situation. The support of a second physio, (Mike) throughout the exercises, continuously checking that you are using your muscles correctly and not placing yourself in a potentially harmful position was also a major key to their success. I liked the way that sessions were designed to affirm and build upon exercises done in previous weeks, I felt that I was continuously pushed to strengthen and develop core muscles. All of this was done in a controlled way, helping to develop my confidence.
So what did I gain from the classes? A clearer understanding of how my muscles work and which ones I should be engaging for very basic movements in my life e.g. silk screen printing, gardening, picking up heavy weights like bags of shopping. Better posture, and most important of all, the confidence to exercise now and to not be afraid to use my muscles instead of being the 'couch potato' that pain had reduced me to in recent years. 
LINDA, SUPERSPINES PARTICIPANT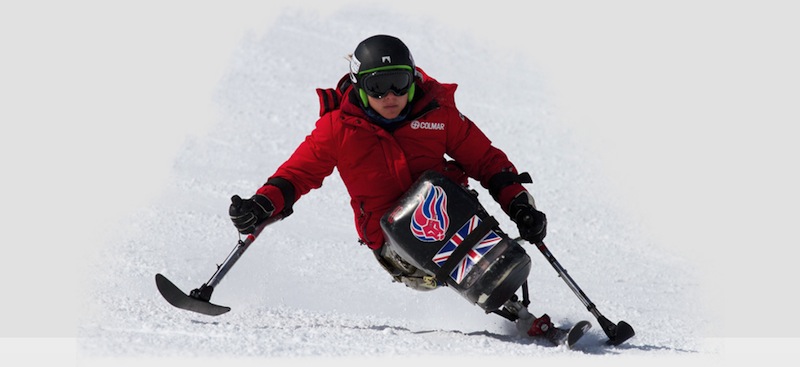 The team at Physiokinetic have played a central role in my sporting career to date. Mike has worked closely with my Strength and Conditioning coach, Darran Fowler and joint sessions have meant that physio recommendations are immediately implemented in my training plan. When I have been injured I have always found it easy to book appointments quickly and efficiently and the care has been second to none. I recommend Physiokinetic highly.
I'm an alpine ski racer training for the Winter Paralympic games in March 2014 in Sochi, Russia. Current world ranking 8th. British Disabled Ski Team.
As a member of the British Disabled Ski Team, I am in training for the Winter Paralympic Games in Sochi in March 2014. Please let me know if you would be interested in receiving updates on my progress towards the Paralympics.
ANNA TURNEY
Thank you for getting me ready for the London Marathon. My ITB felt great for the entire race. Hope not to see you soon, in the nicest possible way!
Just wanted to say a massive thank you. After visiting you around 4 weeks ago with a hip injury from running I was indeed fit to do the Virgin Active London Triathlon (Olympic) and took part yesterday. Got to say I was sceptical at the idea of acupuncture but it really helped along with the prescribed exercises. It was my first over the distance and achieved a time in excess of my expectations.

Total 2:28:44 with splits as follows Swim 30:37, Bike 1:06:44, and a run in 45:33 - a position of 802 from near-on 5000, which I was delighted with.

Thank you very much once again.
RUSSELL WILLIAMS
Thank you for organising a bike fit session for me. Toni spent nearly two hours with me on Wednesday analysing my position and posture on the bike. 
The session began with Toni chatting through what exactly I do on the bike. This may sound trivial, but a cyclist comes in many forms: commuter, mountain biker, road racer, triathlete…..  The bike I had come along with is used for Sportives and triathlons. 
Toni asked about any previous injuries and any current discomforts I was feeling whilst riding. I know that bike fits can be done in many different ways, with people from different backgrounds. A physio though, offers a unique perspective on the bike fit: thinking beyond comfort.
Once on the bike, Toni immediately pointed out some obvious issues in my positioning. She began measuring and marking me: noting down angles and lengths.
She then explained that there are optimum measurements to work towards and we set about making adjustments. Looking in the mirrors I could immediately see that there massive improvements in my positioning taking place. I couldn't believe I hadn't been able to do this before: believe me I have tried!
Once Toni was happy that we had achieved the best positioning possible, she set me off on the turbo recording my cycling on a camcorder.
Watching this footage identified a small 'flick' in my right pedal stroke. Minor adjustment of the cleat later and the problem was sorted.
After leaving, I couldn't resist a quick cycle session. Result: I felt more relaxed and powerful on the bike.
I've got a 150mile ride coming up next month, so I will update you with the result. That will probably equate to around 8hours plus in the saddle: a good test for my new positioning.
MARTYN, BIKE FIT CUSTOMER